Release A Day #4 ~ 3.20.20
So here's the thing. I've got a lot up my sleeve, but none of this is planned out. I'm really flying by the seat of my pants having set myself up to do this release a day thing, and am taking it day by day and just trying to be open to what will be the best choices. I am feeling drawn to another upbeat and celebratory piece today for some reason, perhaps because yesterday's piece was so well received, and lord knows I've got my fair share of intense and heavy pieces as well to share in the days and weeks to come.
New Beginnings was born a couple of years ago when moving into a new house and there was great acoustics in a very large room. I loved how this piece rang out and the waltz timing feels so fluid. It makes my wife smile every time she hears it, so I like it for that reason alone.
It's also a great example of so much music that comes through me, where I sense that there is so much more going on in the composition than what I can actually play myself. I've tried to approximate what I hear with the strings, but approximate is the operative word. It's what 90 minutes of creativity has afforded me today, and I'm happy enough with it to share, though it still feels like a sketch.
I hope it brings a smile to your face as well.
---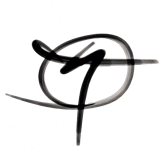 If you've been moved by your visit, please consider signing up for the occasional newsletter that features new releases, inspirations, and other Tales from the Shadow Gallery…